For more information on the Scotland's Winter Festivals 2019/2020 grant programme please see:
For any enquiries please email festivals@bemis.org.uk or call our office on 0141 255 2133
Burns Day Events (16–25 Jan)
16 January 2020
Scottish Council of Jewish Communities
A Kosher Burns Afternoon – how the Jewish Community does Burns Night!
15:00, Mark's Deli
6 Burnfield Road, Giffnock, G46 7QB
Mark's Deli in Giffnock, Glasgow, is now the only kosher deli in Scotland. Mark supplies kosher haggis each year which is enjoyed around the world, including in the USA where he flies in each year not only to deliver the haggis, but also to deliver the address to the haggis in his kilt. This year on Thursday 16th January he will open the deli to all, for a mini Burns Afternoon, when he will talk about his kosher haggis and his adventures in delivering it; he will deliver the address to the haggis; and participants will have the opportunity to taste a full Burns Supper with cock-a-leekie soup, haggis, neeps and tatties.
We will broadcast the event online (www.facebook.com/scojec) so that it is available to a wide audience of Jewish and non-Jewish people in Scotland and further afield.
20 January 2020
Glasgow Afghan United
Burns Night and Molana-Jalaludin-Mohammad Balkhi
18:00, Glasgow City Chambers
George Square, Glasgow, G1 1DU
Glasgow Afghan United would like to celebrate Burns Night and Molana-Jalaludin-Mohammad Balkhi; we celebrate the richness of Scotland's intriguing history, impressive cultural heritage and fascinating culture of Burns Night at exciting events and experiences. In this event we will be promoting Scotland's rich and vibrant Communities in relation to Burns Night to the people of Scotland and our Community and at the same time we are celebrating one of the Afghan 12th century famous poet Molana-Jalaludin-Mohammad Balkhi (Rumi).
– Our diverse ethnic and cultural minority communities are key elements of Scotland's past, present and future so we want to ensure that our community story, history, heritage, Culture and narrative plays a full part in this event.

– We will invite people from other diverse communities, Local communities, local MP, MSP and Councillors to celebrate it together.
– We will also invite First Minister of Scotland and Lord Provost to attend and speak.
– We will invite a guest speaker from Burns department of University of Glasgow to tell our communities more about Scotland and the Values of Robert Burns in Scotland.
We will invite the UNHCR Representative to the UK to talk about the history of Afghans Coming to Scotland as a Refugees and making Scotland their home also to allow them to see the activeness of Refugee communities and the support for Refugee communities in Scotland.

We will also invite an Afghan poet to talk about Molana (Rumi) and the history of Molana (Rumi) in Scotland
We will share stories of Afghan Communities history in Scotland; how they made Scotland home.
21 January 2020
Milan Senior Welfare Organisation
Burns Day At Milan
10:30, Norton Park Conference Hall
57 Albion Rd, Edinburgh EH7 5QY
Fully promote and participate in celebrating Burns Day by having food, according to dietary requirements, Scottish and Indian music, and poetry in Urdu, Punjabi and English. This event will bring our elderly, frailer and isolated together to share and celebrate this festive period. This event will make a huge difference to the lives of the older people who will get involved and will be looking forward to being part of St Andrews Day which will bring them into contact with the wider society.
Engage, inspire and immobilise the elderly South Asian Community in celebration of the Scotland's National Day (Burns Day), will focus on event and activity to encourage greater participation.
Allow our elderly to be involved in planning and organising this event so that they will particularly look forward to being part of it.
Give them a platform to share their knowledge and skills i.e. poetry and singing.
23 January 2020
International Women's Group
Inspiring women's Stories
17:00
133 Roystonhill, Glasgow, G21 2HN
IWG would engage the international isolated women and their families in sharing multicultural meaning to celebrating Burns night and the diverse cultural approaches. It is a learning experience for all to learn different approaches to cultural celebrations and meanings. Women and their families can share information about and encourage discussions for the backgrounds and discuss on how Scotland continues to facilitate this support to ethnic minority in Scotland. we strive to work in collaboration and we will engage with various local groups and use a community asset to promote our message and celebrate Scottish cultural event with diverse countries who are sharing the same traditional haggis dish and other women
The event would include reading Robert Burns' poetry from a professional poet as well as personal poems written by members of IWG themselves, guest speakers and Lunch will also be provided, followed by playing music to allow for dancing and socialising between the members.
24 January 2020
Freedom from Torture
Multicultural Burns Supper Night
17:30, Garnethill Multicultural Centre
21 Rose Street, Glasgow, G3 6RT
A Multicultural Burns Supper Night will be delivered within a celebration setting including the introduction of multicultural poetry, music and Haggis Dinner. This will enable the diverse new scots to explore and celebrate the Scottish history and heritage and celebrate Burns night in Scotland in their new home. Similarly, the diverse Community group and Stakeholders will learn about multicultural food that will be provided and shared knowledge of multicultural music and poetry linking the celebration to Burns Night.

– An outline talk regarding the history of Burns Night and Burns Poetry will be delivered by an invited guest outlining the history of Burns and celebrating Burns Night in a multicultural setting.
– Diverse locals having the opportunity to participate, share and celebrate a multicultural Burns dinner and haggis, music, and showcasing the diverse heritage of our HOME (Scotland).
25 January 2020
The Hope Project Scotland
The Hope Project Burns Night
15:00, Town Head Village Hall
60 St Mungo Avenue, Glasgow, G4 0PL
This day will be a day of festivities and celebration which aims to celebrate our diversity and bring our great Scottish community together to tackle and reduce isolation. We aim to learn more about our collective Scottish history and celebrate our diversity through song, dance and food.
We will have young people treat us to their favourite writings of Robert Burns. An informative session of the Life and Times of Roberts Burns and what he means to Scottish history and heritage.
The entertainment will be provided by a professional DJ who will encourage us to get up on our feet and shake to the sound of the music.
We shall have food catered that showcases our diversity and encourage us to learn about our neighbours.
The Hope Project will be looking to get as many people from different walks of life involved as we aim to breakdown barriers in the Sickle-Cell community and improve integration and cooperation in and out of the Sickle-Cell Community.
Aberdeen Multicultural Centre
Celebration of Multicultural Burns Night
16:00, Aberdeen Multicultural Centre
82 Spring Garden, Aberdeen AB25 1GN
Invitations will be made open to any individual members from diverse communities to celebrate Robert Burns Night with Multicultural music, dance and poetry which were influenced by Robert Burns contribution nationally and Internationally. The local poetry groups and different cultural groups will be invited to recite the poems on Robert Burns along with different performers to perform their act from Multicultural backgrounds. This will enable us to share and learn the traditional culture and values among diverse communities for better integrations in the main stream society as well as provide opportunity for networking. Refreshment will be provided. The haggis will be addressed in Gaelic and Doric tradition which will then serve with turnips and potatoes – known as neeps and mixture of Asian food. The pipers will also entertain the audiences with Scottish music.
Isaro Social Integration Network
Burns Night
13:00, Clydebank Community Sport Hub
60 Dean St, Clydebank G81 1RL
Burns Night celebration event will bring diverse community members to celebrate together the country's historical day. ISARO's event activities will involve music, entertainment, activities for kids, a buffet with dishes from diverse cultures including haggis as well as quizzes to educate the local community especially the minority ethnical groups on the history of Burns Night celebration. It will also be an opportunity for diverse community members to get to know each others and make new connections
African Caribbean Women's Association
A Variety Burns Night
14:00, Napiershall Street Centre
39 Napiershall Street, Glasgow, G20 6EZ
Including African Women's Dance, Highland Dancing, Scottish and African stories and poetry, drumming and dancing.
Friends of Romano Lav
Roma Burns Supper
16:00, Bike for Good Community Room
539 Victoria Road, Glasgow, G42 8BH
The event will celebrate not only the life and works of Robert Burns, but also the ongoing contributions of Roma people in Scotland and beyond to international culture, in the form of poetry and music. The event will seek to strengthen ties between local Roma people and Scottish people in Glasgow through an exchange of music, poetry and food.
A special musical showcase of Romani music will be provided by Roma musicians of various nationalities.
Local Roma people will cater the event, providing traditional Scottish Burns Night food alongside traditional Roma dishes.
Our Roma young team will read out poems during the event, including Burns translated into community languages and Romani poems with English translations. This will be an ideal chance for them to research Roma poetry and engage more with both Scottish and Romani culture.
The event will close on a high note with music by a local Roma band which will showcase the local Roma community's contribution to the cultural scene in Glasgow.
Scottish Indian Muslim Association
SIMA MUSHAIRA 2020
19:00, Cramond Kirk Hall
16 Cramond Glebe Rd, Edinburgh EH4 6NS
To commemorate Rabbie Burns, SIMA would like to organise Mushaira 2020(Scotland Meets Asia) to showcase a fusion of Urdu and Scottish Poetry.
SIMA will be collaborating with "Bazme-Urdu" for the second time to bring this event out. This evening of poetry and literature will be graced by poets and authors from Glasgow, Manchester and London. The role of "Bazme-Urdu" will be to select the poets as well as chair the Mushaira only.
This event will be free and open to all communities however it potentially can be appealing to Indian, Bangladeshi & Pakistani communities. All SIMA events are organised in a very family friendly & inclusive environment.
This event will help in integrating the communities and celebrate the beauty of diversity.
SIMA is planning to organise many more such literary events in future, with a view to provide a platform for upcoming and established Authors & poets from minority communities.
Scottish Israeli Cultural Association
SICA Community ceilidh – culture, food and dance
18:00, Giffnock Rugby Club
Braidholm Rd, Giffnock, Glasgow G46 6EB
Several people in our community have expressed a keen interest in engaging in ceilidh dancing, while others have said they'd love to see Israeli folk dancing in Scotland. We have decided to merge the two in a celebration of Burns Night and Scottish culture – sprinkled with elements of Israeli heritage.

Our event will include music, food and dance. It will promote community cohesive ideals, and will be inclusive – we plan to promote the event to all communities and ensure it is open to all. The event will be family friendly and as such will include child friendly activities.

Catering will be a mixture of Israeli and Scottish traditional foods – which has proved successful at our other events.

The idea of the event is to create a light-hearted and friendly atmosphere which will bring together different communities, Israelis, non Israelis, Jews and non Jews alike – and in particular appeal to newcomers who have not yet had the chance to immerse in local or community life.

The event will be open to people of all ages across Scotland.
Highland Migrant and Refugee Advocacy (HiMRA)
Burns Night National Dish
19:00, Smithton Green Hall
Sinclaire Terrace, Inverness,
To celebrate the multicultural diversity of the Highlands, HiMRA will have a Burns Night – National Dish event. We envision members of the local community, HiMRA service users, volunteers and guest to bring their countries national dish to share as part of a buffet. During the event we will share poetry of Robert Burns and poets from countries around the world. To reflect both tradition and diversity we will have Scottish 'Haggis, Neeps and Tatties' as well as dishes from around the country and world.
We will also enjoy music from Scotland and Syria and hope that locals will bring an instrument to share the music from their country. There will also be music to end the night facilitated by local DJ collective 'Karawane'.
The Highlands have become a beautifully diverse region and we want to celebrate this in the name of the Scottish Bard.
This event will be a collaboration with Highland One World – Inverness Highschool, Karawane – World music.
Nepalese Himalayan Association Scotland
Celebrate Robert Burns Night with Women and Children Poetry
19:30, The Church of Jesus Christ of Latter-Day Saints
North Anderson Drive, Aberdeen, AB16 6UF
This will be an assortment of activities including the showcasing of poems, and songs highlighting Burns' life.
We will be collaborating with "The Poetry Group, Aberdeen" ( A Poetry group established in 2014 that organizes Poetry every month) in order to host the program. The community women and children will have the opportunity to read their creation and enjoy cultural performances by various artists from multi-cultural background.
Like last year where we celebrated "Year of the Young People", we will be coordinating with the children and women of our community to come together to celebrate Burns Life and Poetry as well as voice their concerns in the form of Poetry Workshop, Recitation of their creative works and through dance and music. We will also open the event for young people from diverse communities to come along and share the platform.
The event will be used as a platform to inform the community members about the works of Robert Burns and how his contribution is crucial in the development of Scottish and world literature. We will be inviting artists and musicians and members of multicultural communities to participate in the event.
In the past, we have invited Lord Provost, the local MP, rangers, university lecturers, and other dignitaries. Similarly, we will continue on with the legacy of inviting key persons of Aberdeen to be a part of the celebration.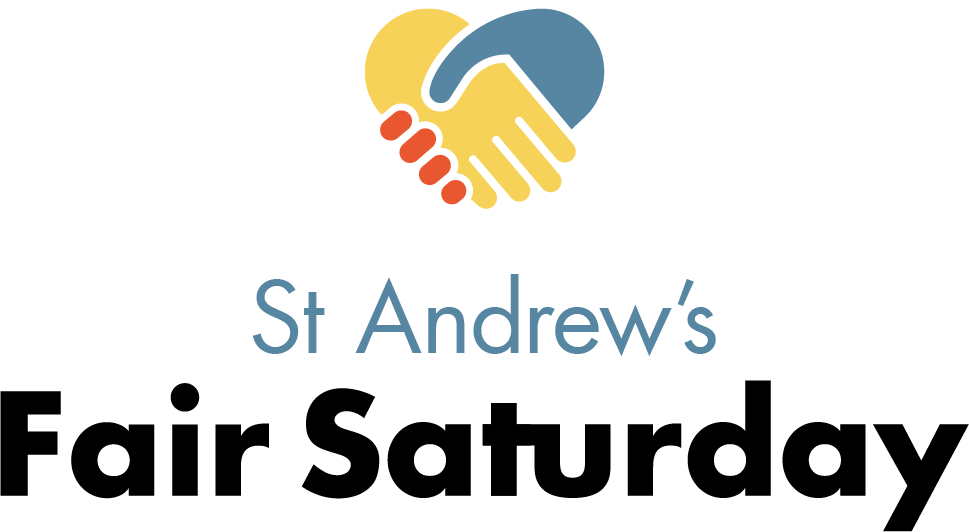 St Andrew's Fair Saturday
29 November 2019
The Elphinstone Institute
St Andrew's Travellers Ceilidh
18:00, Dunbar Street Hall
Dunbar Street, Aberdeen, AB24 3UJ
A night to celebrate Scotland's diverse communities, hosted and styled in the fashion of a Traveller ceilidh, a traditional 'gathering'. The evening will invite & support Travellers and non-Travellers to contribute and celebrate music, traditional food and spoken word. This Ceilidh will be both a Celebration of North East Traveller culture and its links to North East heritage; whilst also being a safe-space where dialogue and positive community cohesion can be furthered. The night will consist of performances inspired by Traveller culture in the North East, both from Traveller contributors and non-Traveller contributors. This will include a performances from key local & National Traveller/Roma performers to draw communities. Furthermore, it will help to break stereotypes surrounding Gypsy/Travellers which are propagated through negative media; whilst being an event for the wider empowerment of individuals from marginalised minority and ethnic groups.
30 November 2019
Dumfries and Galloway Multicultural Association
St Andrew's Fair Saturday Festival
12:00, DGMA
68 Friars Vennel, Dumfries, DG1 2RL
Everyone is welcome to our St Andrew's Fair Saturday Festival as we will celebrate the Scottish culture and heritage with the culture-infused ethnic minority community and the wider public to support the New Scots who are integrating into the local neighborhood with the help of local Scottish members who will help organise the taste of traditional St Andrew's Day and raise awareness of St Andrew's Day (30th November). Scots and Scots-at-heart celebrate the patron saint of Scotland with our national holiday and fantastic events as this festival will showcase the very best of Scotland with food, music and guest speakers. It will be a self-service event as it is open to the wider community: there will be a taster for traditional food and Scottish music. Free admission and here is the link for booking. We are looking forward to see you. https://www.eventbrite.co.uk/e/st-andrews-fair-saturday-festival-tickets-82978861007
PKAVS Minority Communities Hub
The Fair City's Fair Saturday
12:00, Bell's Sports Centre
Caledonia House, Hay St, Perth, PH1 5HS
We plan to organise an Indoor Highland Games celebrating Scottish culture and incorporating elements of diverse local cultures, such as those of the local Eastern European, South Asian, Chinese, Gaelic speaking and Arabic Communities. The day will include: • A range of sporting events such as wellie tossing, caber throwing, tug-o-war and a selection of similar games from the cultures outlined above. • Taster sessions in step dance and Highland Dancing. • Performances from local groups of various types of dancing, including Highland Dancers, and a local Indian Dance group. • A performance from the local Pipe Band • Ceilidh Dancing • Children's sporting events such as a tattie and spoon race and hill race. • Rhyme and song sessions in indigenous languages for young children (in Gaelic, Scots and Cant). • A selection of Scottish food which caters to the dietary needs of a diverse audience.
Rainbow Muslim Women's Group
St Andrew's Day
13:00, Falkirk High School
Westburn Avenue, Falkirk, FK1 5BZ
St Andrew's Day with the RMWG will be a rich fusion of music, food, education and poetry from around the world. We will have a Scottish – themed display (Scottish flags, thistle, tartan etc) with information stalls, world food section, kiosks, kids' play area, bagpipers, and a Poets' Corner reflecting the rich, vibrant cultural diversity of ethnic community groups in Falkirk and surrounding. There will be participants from various cultural backgrounds Chinese, African, Asian, Arab, Kurdish, Turkish and East European. We will be inviting a representative from Hope for Justice to give an information session on Human Trafficking. The evening's event will educate the participants about and celebrate cultural diversity. It will ensure equal involvement and better understanding of the similarities and differences thus allowing mutual respect, and acceptance to be maintained amongst all.
Forth Valley Migrant Support Network
St Andrew's Fair Saturday Celebration Festival
13:00, Bowhouse Community Hall
130 Bowhouse Road, Grangemouth, FK3 0EU
We are proposing a multi-cultural celebration of St. Andrew's day Fair Saturday with traditional Scottish food and music entertainment. We will have a local caterer to prepare the food and local musicians to entertain the public with Scottish songs and music. The event will bring together the diverse local communities to celebrate St Andrew's Fair Saturday together with the local Scottish community. The event will be an opportunity for the migrant workers to learn more about the patron saint of Scotland. There will be a short presentation with information about the life of St Andrew. We will have a variety of traditional Scottish dishes, and will prepare hand-outs with the printed recipes of the dishes. We agree to be part of the St Andrew's Fair Saturday programme and raise money for Strathcarron Hospice, Denny at our event. We will be raising money by donations and by holding a raffle with prizes to give away. We will ask local businesses to donate items for the lottery. We will let people know in advance about our fundraising endeavours so they can have money to purchase tickets on the event day when the prize will be drawn.
CAT SCOTLAND
St Andrew's Day Afro-Scottish Traditional Dance
13:00, KATS
1 Fountainwell Square Sighthill, Glasgow, G21 1RB
The project will be essentially traditional dance with the aims to mobilise people from all ethnic in our local community and those with an affinity to Scotland to join in the St Andrew's Fair Saturday Festival celebration on 30 November 2019; we will contribute to boost social inclusion, fairness and sharing. For this celebration, we will hire African traditional dance equipment's with traditional dance experts to come along and teach traditional dance to a variety of people from all ethnic backgrounds. Members of the community will have an opportunity to play drums and learn how to dance traditional music with drums and accompanying accessories. The dance expert will also share with the audience the traditional meaning behind some of the drums and stories behind some of the specific dances. All activities will be supported and coordinated by a selection of successful project managers and volunteers. We will offer refreshments and appetisers to participants and attendees.
Currie Community Centre
St Andrews Arts Saturday in Currie
14:00, Currie Community Centre
280 Lanark Road West, Currie, EH14 5HT
There will be Indian dance from Dance Ihayami and dances by local children, performances by young musicians, songs from the choir of our Nigerian church group and a children's art exhibition on the theme of "Scotland's Cultures". Events will start at 2 pm, and the community cafe will be running throughout the day. In the evening there will be a folk concert with Andrew Gordon, with buffet dinner and licensed bar. The buffet will be Indian Curry. The café will offer Scottish themed food such as shortbread, and also food from other parts of the world. The theme is Scotland's Cultures, and the plural is very important to us. We hope that performances by local children will bring families along to watch and open their horizons to other styles which are also thriving in Scotland today.
Africa Future
St Andrew's Day History
14:00, 75 Stirling Road
Glasgow, Glasgow, G4 0ET
We will explore the history of St Andrew's Day. He is Scotland's patron saint, but who was he? What did he do that was so saintly? How do Scottish people celebrate St Andrews? And how did he get the honour of becoming Scotland's patron saint? Accompanied by guest speakers, bagpipes, Ceilidh dancing and a mixture of traditional Scottish and African food. With fundraising for cancer research and promotion for other local organisations.
Ando Glaso
St Andrew's Day Celebration
14:00, Clydebank Community Sport Hub
60 Dean St, Clydebank, G81 1RL
Ando Glaso is bringing together Roma and Scottish culture in a unique event to celebrate St Andrew's Day. The event will showcase talented Roma groups and cuisine. The event will also host a Scottish ceilidh to conclude the event in a traditional Scottish manner. The audience will have the opportunity to immerse in both culture and celebrate St Andrew's day together. Authentic Roma dishes will be prepared by the Roma participants and entertainment for children such as face painting will be provided. Members of the Roma communities in Clydebank will take the lead in planning the event with support from Ando Glaso. The event will invite a diverse audience and it will raise funds for Roma cultural development through donations. The event will draw attention to the importance of celebrating and learning about each other's culture to strengthen the cohesion between Scotland's diverse communities.
The Highlands Support Refugees
St Andrew's Day Ceilidhs Against Walls
15:00, Old High Church Hall
Academy Street, Inverness,
Ceilidhs Against Walls is fundraising event for the Highlands Support Refugees. This year we will celebrate both the Scottish and Syrian cultures by inviting members of recently settled refugee families to attend. The money raised on the night will go towards the shipment of aid to refugee camps around the world and to helping refugees closer to home. The event will include the following: – A ceilidh dance workshop for Syrians to attend hosted by Feisan nan Gailidh – Beginners Arabic Language workshop – musical performances from children involved in the local Feis. – musical performance from Balal a Syrian musician and refugee who plays the Oud. – Food: Stovies and A spread of Syrian food made by some of the families. – Ceilidh – Raffle.
Ahl Al Bait Society
Celebrating St Andrew's Day Arabic style
16:00, Ahl Al Bait Society
25 Woodside Place, Glasgow, G3 7QL
We will hold a celebration event on with the Arabic speaking communities in Glasgow to explore what it means to be Scottish and Arabic. The event will have a taste of both cultures in the food we serve at the event, the stories people will tell and also the music and arts presented on this evening. We will explore theme of identity and belonging to Scotland and to see how we can all celebrate and rejoice St Andrews Day.
Mboho Ndito Akwa Ibom Scotland
St Andrew's Food for Thought
16:00, 5 King Street, Paisley
5 King Street, Paisley, PA1 2PP
In the spirit of St Andrew who was known for being strong, sociable and fair, the diverse communities will come together to share initiatives they have taken in their various communities during the year 2019. The best initiative, after a voting session, will be recognised and presented with a gift. Children will be given opportunity to present art works that depicts compassion. There will be assorted food from diverse communities where everyone will share and have a taste from different cultures. Communities represented will come in their traditional attires. The event will also feature traditional music and dancing. A documentary where participants will share their views on "What does St. Andrews Day mean to you" will be produced from the event.
Scottish Indian Arts Forum (SIAF)
SIAF 2019 – St Andrew's Fair Saturday
16:00, Drylaw Parish Church Hall
Groathill Road North, Edinburgh, EH4 2RG
As part of St. Andrews Fair Saturday, SIAF will organise an evening of Indo-Scottish dance and music event. This will be a 2 hour show at an indoor venue and will be based on Indian and Fusion music & dance. It will be performed by a professional group as well as amateurs comprising of young kids. In addition to this, we will organise a children workshop related to paintings and games that will be focused on the St Andrew's Fair Saturday message. The attendees will be made aware of St. Andrews Day and Fair Saturday initiative and will be encouraged to pledge for good causes to make Scotland a better place. We would also make provision for food and raffle to generate funds and donation for SIAF, to expand promotion of arts and culture in Scotland.
Scottish Arab Women Association
St. Andrew's Multicultural Night
17:00, Noah's Ark Glasgow
70 Coplaw Street, Glasgow, G42 7JG
This event will focus on celebrating St Andrew's Day by exploring other cultures and their significant poets and poems dating back centuries. We will introduce the story behind St Andrew's Day and its significance in Scotland's cultural history. There will be performances from local and Scottish musicians allowing people to dance and enjoy themselves through a wide variety of musical styles. The food enjoyed on the evening will include dishes of Scottish and Middle Eastern origin. This will be inspiring as it showcases how diverse communities in Scotland can appreciate and join in the celebration of such a figure. It will bring together a diverse group of people, engaging through a common theme as well as encouraging participation and collaboration. This will be achieved throughout the event and the process of organising it, since we will be relying on our partnership with other communities.
Jhankar Beats
Bring On St Andrew's Day
17:00, Hutcheson's Grammar School
21 Beaton Road, Glasgow, G41 4NW
We will have Highland Music & Dance, Bagpipes, Indian music and dance with creative play and face painting. Jhankar Beats's regular students are going to perform Dance and music. To perform in this event Jhankar Beats will run 12 lessons for their regular students. We will be serving delicious Indian & Scottish food. The performances will be based on the culture and heritage of Scottish and Indian music, dance & song. We encourage people to come along and participate in a dance & music activities. Our project will contribute to encouraging people from diverse backgrounds to participate and thus promote social cohesion amongst diverse communities. By building the self-esteem and self-confidence of people the project will not only have a positive impact on the community people but the wider communities as a whole as the project will seek to impact family lifestyles in a positive manner. Our project will provide people's with the opportunity to socialise, to learn about different cultures and to participate in physical activities. Through doing this we hope to develop people's abilities to be successful learners, confident individuals, responsible citizens and effective contributors to society in general. Dance and music is diverse culturally, traditionally, in people, in steps, rhythm, and style, in music, instruments and more. A great example of the power of teamwork, dedication, determination, communication and leadership.
Fife Arabic Society (FAS)
Arab St Andrew's Fair Saturday
17:00, Old Kirk
Kirk Wynd, Kirkcaldy, KY1 1EH
FAS aims to use this event as the perfect setting to celebrate Scottish and Arab culture whilst brining the community together; truly showcasing that Scotland is indeed a melting pot of cultures and communities. We want people from the Arab, BME, and indigenous communities to indulge in Arabic food from North Africa, Middle East and the Gulf countries; especially from the Al Sham area (Syria, Lebanon and Palestine). The event will focused on improving communication between Arab, other ethnic minority and the host communities through shared activity. We will display an Arabic tent which will include intricate artworks created by Arabs. To entice more members of the community, workshops will be on offer which include Arabic Calligraphy, painting, henna and knitting. As this is a celebration of both cultures, Scottish dancing and music will also be on offer to demonstrate the talents of Scotland.
Massive Outpouring of Love
Songs, St Andrew, Syria and Saltires
18:00, The Y centre
Lochside Road, Dumfries, DG2 0NF
We have recently moved into premises in the heart of Lochside, parts of which are 206th on the Scottish Index of Multiple Deprivation. We work with Syrian families who have arrived here via the Vulnerable Persons Resettlement Scheme and people in need locally. Our research showed that there is a real reluctance to engage with other members of the community, regardless of whether they are long-term locals or newcomers. To help break down some of these barriers and re-spark community spirit, we are developing our Community Choir and making it global. The hope is to eventually perform via Skype with choirs in refugee camps around the world but, as a gentle launch to get this off the ground, we would like to host an evening on November 30th which presents an opportunity for people from diverse backgrounds to meet, sing songs of Scotland and Syria, sample Syrian food, and exchange cultures.
Govan Community Project
St Andrew's Afro Ceilidh 2019
19:00, African Arts Centre
Edmiston Drive, Glasgow, G51 2YY
After the successes of the two previous years, we would like to organise another 'Afro-Ceilidh' event to promote the ethics of St Andrew and celebrate the influences we have from the African continent alive in the Glasgow community. This will be a Scottish ceilidh with an African twist, with a band playing traditional ceilidh music and leading ceilidh dancing, accompanied by African drumming and followed by a DJ set featuring African music. The event will be catered with a selection of traditional Scottish and African foods. The event will be aimed at bringing together Scots New and Old from the diverse ethnic communities that call Govan (and Glasgow more widely) home. Like the guests at our event, St. Andrew was a world traveller. We want to celebrate his legacy together. We have found that sharing good food, music and dancing is a wonderful way to bring communities together, to break down cultural barriers and celebrate our commonality. A ceilidh is also a great way for people of all ages to let their hair down and have fun together. Overall, the event will showcase our community's strength, diversity and inclusivity, celebrating Govan (and Glasgow) as a place that diverse communities are proud to call home, promoting and inspiring active community participation and civic engagement.
Fife Centre for Equalities
Fair Saturday International Ceilidh
19:00, The Vic Function Room
1 St Marys Pl, St Andrews, KY16 9PZ
The St Andrews Fair Saturday International Ceilidh is organised by Fife Centre for Equalities with the Centre for Minorities Research at the University of St Andrews for people from all nationalities and ethnicities and celebrate St Andrews day on the principles of social inclusion, fairness and sharing. Join us for some food and a reel with music from the Lomond Ceilidh Band on St Andrews Fair Saturday!
Slanjayvah Danza
6 Feet, 3 Shoes: St Andrew's Day Special
19:30, Annat Hall
Rait, Perth, PH2 7RT
We will begin the event by facilitating a 30minute programme of community performances: where children and adults alike can present something, in dance, poetry, music, story, that they feel represents St Andrew's day and/or the sharing of cultures. This will be followed by a professional performance of '6 Feet, 3 Shoes' (6F3S), an exhilarating show featuring 3 dancers and 2 musicians. Full of feisty percussive Flamenco, Scottish and Contemporary dance, live music (Scottish fiddle and Flamenco guitar) and storytelling, 6F3S brings vividly to life a true story of friendships that cross borders and generations. The performance will segue into a social evening of Scottish dance and music for everyone to join in and celebrate the . "6 Feet, 3 Shoes is hugely accessible, with a human story of diverse communities and warmth of spirit which many audiences will relate to." Morag Deyes, Artistic Director of Dancebase 6F3S won acclaim for its sell-out run at Edinburgh Fringe and was nominated for a Total Theatre Award. To book in advance please contact: Tel: 01821 670 484 Mob: 07752 516 653 or email: val.eassonmilne@btopenworld.com
Nepalese Himalayan Association Scotland
Celebrate St. Andrews Day with a fusion of Scottish and Nepali music, poetry and food.
19:30, Unit B Kettock Lodge Campus 2
Balgownie Drive, Bridge of Don, Aberdeen, AB22 8GU
Celebrate St. Andrews Day with a fusion of Scottish, Nepali and Hindi Nepali music, Poetry in both English and Nepali, and Asian food. This event is a fantastic opportunity to celebrate the Patron Saint of Scotland for all Scottish and Scots-at-heart, as well as the diverse ethnic minority communities of Scotland. We will showcase the best of Scottish, Nepalese and Hindi music, dance, poetry as well as share the Asian food amongst the participants. The event will highlight the importance of St. Andrews Day in Scotland and the story associated with it. We will be inviting artists and musicians and members of multicultural communities to participate in the event.