We've moved!
We have moved offices (but not far!). Our new contact details are:
Telephone: 0141 255 2133
Address: Mezzanine Level, 70 Hutcheson Street, G1 1SH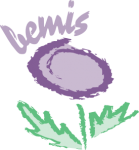 BEMIS is the national Ethnic Minorities led umbrella body supporting the development of the Ethnic Minorities Voluntary Sector in Scotland and the communities that this sector represents.
As a strategic national infrastructure organisation, BEMIS aims to empower the diverse Ethnic Minority third sector. We are committed to promoting inclusion, democratic active citizenship, recognition of diversity, human rights education, and wider representation, as well as effecting a proactive role in maintaining and enhancing pathways to influence government policy in regards to equality and human rights at local, Scottish, UK and EU levels.
News
You can see BEMIS's response below to the Scottish Government's proposed Hate Crime legislation, informed by our recent Hate Has No Home consultation events and Thematic Conference on Hate Crime motivated …

Read More »

Our Scotland's Winter Festivals 2018/2019 grant programme has now been fully allocated so we can't accept any new applications. Our Year of Young People 2018 grant programme will stay open …

Read More »

People across Scotland are being invited to join a conversation about community decision-making to help make public services more locally focused. The Democracy Matters conversation will identify new legal rights …

Read More »
As part of Scotland's celebration of the Year of History, Heritage and Archaeology 2017, BEMIS Scotland have commissioned Cre8tive Entertainment to explore Scotland's story via the eyes of our diverse ethnic and cultural minority communities alongside civic representatives, artists and historians. What has shaped modern Scottish identity? How does the past inform our future? In essence, what does Scotland mean to us? And where are we going as a nation?

YOYP and SWF Small Grants Fund
BEMIS Scotland in collaboration with the Scottish Government is delighted to continue the themed years programme and invite multicultural communities across Scotland to join the celebration of the Year of Young People 2018, 2018/19 Scottish Winter Festivals, and the new St Andrew's Fair Saturday Festival
Our call this year is for communities across Scotland to showcase the best of their talents and cultural identities across our shared communities. Scotland's diversity is a strength and we want to help you celebrate that over the Year of Young People 2018 and Scotland's Winter Festivals.