Office closed
Due to the Covid-19 coronavirus, the BEMIS office is currently closed and all staff are working remotely.
For general enquiries please email mail@bemis.org.uk. See the Contact Us page to email staff directly.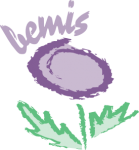 BEMIS is the national Ethnic Minorities led umbrella body supporting the development of the Ethnic Minorities Voluntary Sector in Scotland and the communities that this sector represents.
As a strategic national infrastructure organisation, BEMIS aims to empower the diverse Ethnic Minority third sector. We are committed to promoting inclusion, democratic active citizenship, recognition of diversity, human rights education, and wider representation, as well as effecting a proactive role in maintaining and enhancing pathways to influence government policy in regards to equality and human rights at local, Scottish, UK and EU levels.
News
We have had a very large number of applications to our Emergency Sustenance Grant fund, and while we are glad to be able to help out so many people, we …

Read More »

Today we have launched our Covid-19 Transition Fund for organisations. With support from the Scottish Government we have £39,500 we are going to distribute to community organisations across Scotland. The …

Read More »

From Friday 17th April until Friday 29th May 2020 we will provide emergency grant relief to those facing acute financial vulnerability due to the ongoing situation. Grant Fund total: £26,600 £16,600 – Scottish Government …

Read More »
EMNRN

We have launched the Ethnic Minority National Resilience Network (EMNRN) to enable Scotland's Ethnic and Cultural minority communities to support each other and our members throughout the Covid-19 coronavirus crisis.
As part of Scotland's celebration of the Year of History, Heritage and Archaeology 2017, BEMIS Scotland have commissioned Cre8tive Entertainment to explore Scotland's story via the eyes of our diverse ethnic and cultural minority communities alongside civic representatives, artists and historians. What has shaped modern Scottish identity? How does the past inform our future? In essence, what does Scotland mean to us? And where are we going as a nation?