Office closed
Due to the Covid-19 coronavirus, the BEMIS office is currently closed and all staff are working remotely.
For general enquiries please email mail@bemis.org.uk. See the Contact Us page to email staff directly.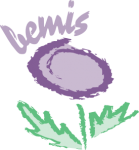 BEMIS is the national Ethnic Minorities led umbrella body supporting the development of the Ethnic Minorities Voluntary Sector in Scotland and the communities that this sector represents.
As a strategic national infrastructure organisation, BEMIS aims to empower the diverse Ethnic Minority third sector. We are committed to promoting inclusion, democratic active citizenship, recognition of diversity, human rights education, and wider representation, as well as effecting a proactive role in maintaining and enhancing pathways to influence government policy in regards to equality and human rights at local, Scottish, UK and EU levels.
Vaccine Information Fund
As Scotland moves through its vaccination programme, it is crucial that all of the people of Scotland have informed and equal access to information about the vaccine.
As such, BEMIS Scotland are commencing an Vaccine Information Fund programme with grants of up to £1,000 to empower communities to have engagement sessions about the vaccine programme and develop information assets that can be used for different communities.
News
Please see below to ready our submission to the Scottish Government's Justice Committee is response to the Hate Crime and Public Order (Scotland) Bill – Freedom of Expression Amendments

Read More »

BEMIS Scotland are calling on our communities to begin 2021 with a positive celebration of Burns Night on 25th January 2021. Burns Night offers us the opportunity to share food together …

Read More »

You can see the full list of events funded through our SWF: Acts of Kindness and Artistic Messages to Scotland programmes taking place over the next few days until Monday …

Read More »
Evidence for Equality National Survey (EVENS)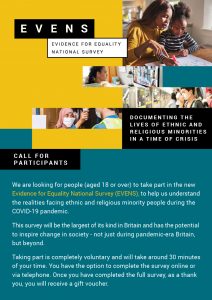 The Evidence for Equality National Survey (EVENS) from the Centre of Dynamics of Ethnicity at the University of Manchester are looking for participants to take part in an online survey of ethnic and cultural minorities across the UK and their experiences of the effects of the COVID-19 pandemic and lockdown.
Resilient & Inclusive Communities Fund

We are happy to announce the launch of our new Resilient & Inclusive Communities Fund, funded by Foundation Scotland from the Response, Recovery and Resilience Fund, for diverse Ethnic Minority community groups and organisations to set up programmes and services supporting disadvantaged and excluded communities.
Grants of up to £3,000 are available to eligible local community groups and organisations supporting disadvantaged and needy communities.
EMNRN

We have launched the Ethnic Minority National Resilience Network (EMNRN) to enable Scotland's Ethnic and Cultural minority communities to support each other and our members throughout the Covid-19 coronavirus crisis.