Office closed
Due to the Covid-19 coronavirus, the BEMIS office is currently closed and all staff are working remotely.
For general enquiries please email mail@bemis.org.uk. See the Contact Us page to email staff directly.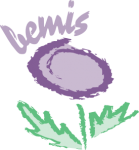 BEMIS is the national Ethnic Minorities led umbrella body supporting the development of the Ethnic Minorities Voluntary Sector in Scotland and the communities that this sector represents.
As a strategic national infrastructure organisation, BEMIS aims to empower the diverse Ethnic Minority third sector. We are committed to promoting inclusion, democratic active citizenship, recognition of diversity, human rights education, and wider representation, as well as effecting a proactive role in maintaining and enhancing pathways to influence government policy in regards to equality and human rights at local, Scottish, UK and EU levels.
News
BEMIS Scotland are aware that ethnic minority communities across Scotland will need to self-isolate and may need additional support to access support agencies, emergency relief or make contact with broader …

Read More »

Our annual Multicultural Football Cup held at Toryglen on Sunday 1st December was once again a huge success. Thank you to everyone who took part and congratulations to the winning …

Read More »

Migrant and Refugee Integration as a Two-Way Process: Opportunities and Challenges in Education A major challenge for the increasingly multicultural Europe, amidst the ongoing refugee crisis, is the smooth social …

Read More »
As part of Scotland's celebration of the Year of History, Heritage and Archaeology 2017, BEMIS Scotland have commissioned Cre8tive Entertainment to explore Scotland's story via the eyes of our diverse ethnic and cultural minority communities alongside civic representatives, artists and historians. What has shaped modern Scottish identity? How does the past inform our future? In essence, what does Scotland mean to us? And where are we going as a nation?