Office closed
Due to the Covid-19 coronavirus, the BEMIS office is currently closed and all staff are working remotely.
For general enquiries please email mail@bemis.org.uk. See the Contact Us page to email staff directly.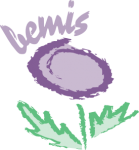 BEMIS is the national Ethnic Minorities led umbrella body supporting the development of the Ethnic Minorities Voluntary Sector in Scotland and the communities that this sector represents.
As a strategic national infrastructure organisation, BEMIS aims to empower the diverse Ethnic Minority third sector. We are committed to promoting inclusion, democratic active citizenship, recognition of diversity, human rights education, and wider representation, as well as effecting a proactive role in maintaining and enhancing pathways to influence government policy in regards to equality and human rights at local, Scottish, UK and EU levels.
EMNRN

We have launched the Ethnic Minority National Resilience Network (EMNRN) to enable Scotland's Ethnic and Cultural minority communities to support each other and our members throughout the Covid-19 coronavirus crisis.

Scotland's Winter Festivals Grant Fund
Scotland's Winter Festivals aim to mobilise the people of Scotland and those with an affinity to Scotland to join in the St Andrew's Day, and Burns Night celebrations, boosting Scotland's key tourism and events sectors and the wider economy, enhancing community engagement and raising Scotland's international profile.
BEMIS, in partnership with the Scottish Governmentis providing funding to diverse local community groups to stage their own bespoke celebrations of these days.