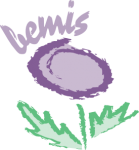 BEMIS is the national Ethnic Minorities led umbrella body supporting the development of the Ethnic Minorities Voluntary Sector in Scotland and the communities that this sector represents.
Our vision is of a Scotland that is equal, inclusive and responsive: A society where:
people from the diverse communities are valued, treated with dignity and respect,
have equal citizenship, opportunities and equality of life,
and who actively participate in civic society.
News
This week saw the release of the 400th issue of MEMO (Minority Ethnic Matters Overview), our weekly newsletter produced in partnership with SCoJeC. First issued in August 2005, for nearly…

Read More »

BEMIS is pleased  to share with you the launch of the Equality Internship Programme which is a Scotland wide initiative. 150 paid Internships are being created  within third sector organisations and…

Read More »

On Monday we held our Employment, Race Equality & the Referendum conference at the University of Glasgow (photos here). On both the way in and way out we asked people…

Read More »

"Homecoming Scotland 2014" is a Scottish Government initiative run by Visit Scotland to promote Scotland internationally, and to celebrate both the country's heritage and the diverse communities that live here.
In order to achieve this aim, the Scottish Government has provided funding for BEMIS to facilitate "Homecoming" events that showcase Scotland's rich cultural diversity. In partnership with major organisations such as GRAMNet (Glasgow Refugee, Asylum,and Migration Network), the Scottish Refugee Council, and the Scottish Football Association, BEMIS is staging a series of national "Homecoming" events.


BEMIS and SPTC are working together on an exciting new project, Gathered Together - Cruinn Còmhla, to support parents from ethnic and cultural minorities getting involved with their children's school.
Funded through the Scottish Government Early Intervention Fund and managed by The Big Fund, this new innovative approach is to encourage parents and carers from ethnic and cultural minorities throughout Scotland to come and be part of Parent Councils enabling wider parental participation in their children's education.