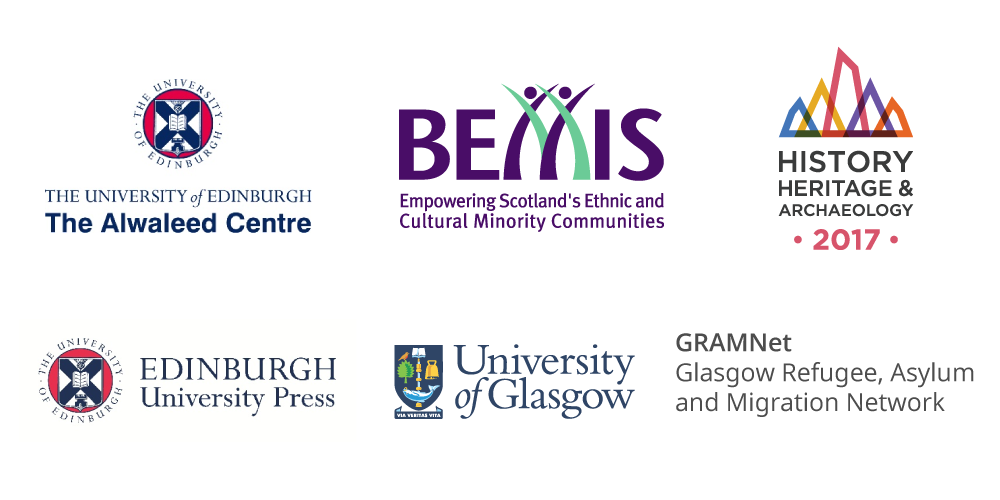 Part of the 'Scotland's Diverse History' Series. Minority Community considerations and discussions celebrating Scotland's 2017 Year of History, Heritage and Archaeology 
A new edited collection about Scotland's Muslim communities has recently been published by Edinburgh University Press. One of the first collections of essays about Scottish Muslims, chapters focus on issues as diverse as health, education, gender, sexuality, politics, integration, family and the media. Contributions also focus on political participation, multicultural nationalism as well as citizenship practices and integration strategies.
You are invited to a launch of this collection where there will be a chance to hear from and meet with a number of the contributors.
Speakers include: Fayaz S. Alibhai, Hengameh Ashraf-Emami, Katherine Botterill, Robin Finlay, Peter Hopkins and Sheila Riddell
The event will be followed by a non-alcoholic reception