BEMIS Scotland are delighted to announce that our Scotland's Winter Festivals (SWF) small grant scheme is now open.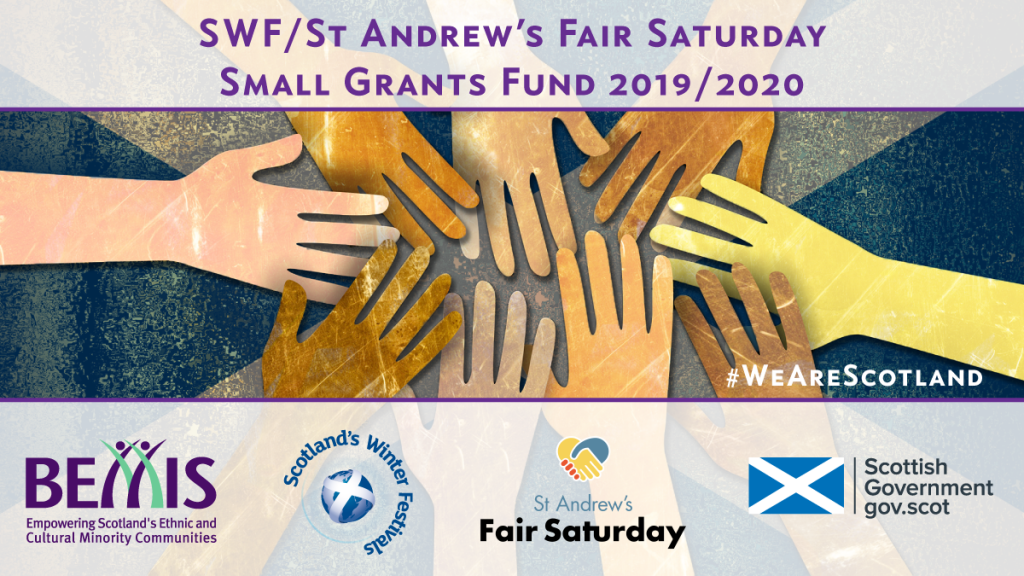 With support from the Scottish Government, the small grant fund will be available to Scotland's diverse ethnic and cultural minority community organisations to programme bespoke multicultural celebratory events that are open to the public to attend. These events will enable everyone to experience the dynamic and invigorating nature of Scotland's cultural and ethnic diversity.
The application process will be open until Monday 16th September. The full programme of events will be announced to the public on Friday 20th September.
Building on the success of our Scotland's Winter Festivals programme, which has been running since 2014, BEMIS are delighted to announce that we will be continuing our collaboration with the Fair Saturday Foundation (started in Bilbao, Spain) and will integrate our 'St Andrew's Fair Saturday Festival' into the international celebration of arts, culture and diverse communities.
BEMIS and Fair Saturday believe that the arts and cultures of Scotland have a pivotal role to play in helping to shape our cities, towns, villages and communities into thriving, confident and representative places. Thus, like we did for the inaugural St Andrew's Fair Saturday 2018, we will encourage events to act as a catalyst for additional positive impacts in our communities.
We have two requirements to join this global movement:
We embrace the message of arts and culture as a way of bringing communities together in common international human bond and ensure our events are open to all.
You nominate a charity of your choice who would benefit can benefit from your event. This could be from a raffle or any other way of fundraising. If your organisation are a charity you could raise money for an existing or new project. There is no minimum or maximum amount you must raise.
For more information, visit: standrews.fairsaturday.org

Applications
Applications have now closed.
Submitting an application
Applications have now closed.