BEMIS Scotland in collaboration with the Scottish Government is delighted to continue the themed years programme and invite multicultural communities across Scotland to join the celebration of the 2017 Year of History, Heritage and Archaeology and the 2017/18 Scottish Winter Festivals.
Evaluation Report
This programme, which is being supported by a £64,000 funding contribution from the Scottish Government, builds on the success of similar programmes in previous years (YIAD, YoFaD, and Multicultural Homecoming) and esteems to practically enable Scotland's ethnic and cultural minority communities to participate in and enhance the dynamic celebrations which are taking place across Scotland.
Scotland's social, economic and cultural vibrancy is enhanced by our diverse ethnic and cultural minority communities who now call Scotland 'home'. Our mosaic of communities has had an immeasurably positive impact on Scotland's physical and cultural infrastructure.
BEMIS Scotland and the Scottish Government share an objective and commitment to facilitate, celebrate and enhance Scotland's inclusive national identity predicated on acknowledging that the diverse cultural characteristics of Scotland's minority communities combine to represent a dynamic, progressive, vibrant and engaging national narrative.
As in previous years, the bulk of programme funding in 2017/18 will support a small grants scheme which will be split into two components: £30,000 is being allocated to celebrate the 2017 Year of History, Heritage and Archaeology and £20,000 to celebrate Scotland's Winter Festivals 2017/2018 focusing on the seminal dates of St. Andrew's Day (30th November 2017) and Burns Day (25th January 2018).
Over the course of the themed years, BEMIS Scotland has been delighted to develop a range of bespoke partnerships with key agencies and stakeholders including VisitScotland, the Scottish Football Association, Celtic Connections, Just Festival, SOLAS, Creative Scotland and Scotland Food and Drink.

Applications
Year of History Heritage and Archaeology 2017
The YHHA fund is now closed and we are no longer taking applications.
Scotland's Winter Festivals 2017/2018
The SWF fund is now closed and we are no longer taking applications.
Submitting an application
Both funds have now closed and we will not be accepting any new applications.
For any further queries about the application process or eligibility please do not hesitate to contact us at festival@bemis.org.uk or by telephone on 0141 548 8047.

Logos
All marketing material for your funded events must use the BEMIS and YHHA or SWF (as appropriate) logos. Basic versions of each logo are sent out with approved grant contracts, but many other formats are available to suit different design needs. ZIP files containing multiple versions of the BEMIS and YHHA/SWF logos are available below. The YHHA pack also contain guidelines for using the YHHA logo, which shows the different formats of the logo and how they can be used.
YHHA Grant Fund
Download BEMIS/YHHA logo pack
BEMIS logo: Use the standard purple-and-green logo (available in PNG and EPS formats) if possible. If your design has a dark background you may use the white logo instead (available in PNG format).
YHHA logo: Use the portrait colour logo on a white background if possible. If this does not suit your design, there are many different versions of the logo available to suit different backgrounds. Please look at the included guidelines for examples on how to use these. These logos are available in PNG, JPEG, and EPS formats.
If in doubt, just use the files 'bemis-logo.png' and 'yhha-logo.png' on a white background. If you have any further questions, please email festivals@bemis.org.uk.
Scotland's Winter Festivals Fund
Download BEMIS/SWF logo pack
BEMIS logo: Use the standard purple-and-green logo (available in PNG and EPS formats) if possible. If your design has a dark background you may use the white logo instead (available in PNG format).
SWF Logo: available in AI, EPS, PNG and TIFF formats. Best used against a white background.
---
Testimonials
Alison Phipps, University of Glasgow and GRAMNet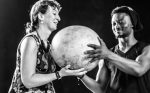 Societal integration can only take place when there is first a recognition of the cultural diversity which already exists within our communities.
Exploration of our shared histories through the creative arts can help us celebrate, commemorate and dignify these intercultural encounters
Warren Karpf, Vice Chairman of Giffnock Synagogue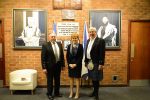 Event: Burns Supper at Giffnock Synagogue, Jan 2017
With BEMIS's assistance, we were able to accommodate over 240 people of different religions to a traditional Burns Supper, where the First Minister, Nicola Sturgeon, gave a fascinating and entertaining toast to the Immortal Memory… which was totally Non-Political.
This important event showed how the Jewish Community has integrated into Scottish Society while still retaining it's own Identity and Traditions. It is our intention, with BEMIS's assistance, to hold a similar event in 2018.
Rajnish Singh, President, Scottish Indian Arts Forum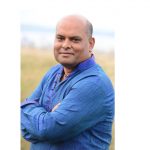 Event: Dusherra, Oct 2016, Calton Hill, Edinburgh
We are supported by BEMIS for the past 3 years for SIAF-Dusherra, including that in 2016. The support from BEMIS along with other funders like City of Edinburgh Council is of immense value to us, in keeping the current format of the event (open & free), which is ideal for increased participation and attendance. We are very grateful to BEMIS for their continued support. We would endeavour to continue with this in coming years.
SIAF is looking forward to continued support from BEMIS for Dusherra 2017 scheduled for 08th October 2017. We would aim to enhance our engagement and participation in other BEMIS supported events throughout 2017.
Paulina Raniszewska, Fun Little Poland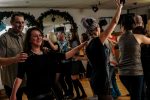 Event: St Andrew's Day Celebration, Broxburn
Last year in 2016 we were able to share stories and memories how the St. Andrew's Day Celebrations Party looks like. Community members had a lovely time during that event. The best part of our event was a Polish band "ABI POWER" with live music. I think everybody could listen to Polish music and dance to it. We provided Polish light snacks so it was a little Polish taste as well.
We had lots of positive feedback and comments from Scottish individuals about Polish music and the high standard of the event. Most of the people involved with Fun Little Poland are young parents so we gave them the opportunity to enjoy an evening without kids.
Manjulika Singh, Chair, Ethnic Minority Forum East Dunbartonshire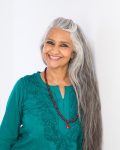 Events: Festival of Lights (Nov 2016), and New Year, New Diversity (Jan 2017)
There was a positive impact of the events in bringing communities together by way of providing food, dance and music and a very interesting talk on Scottish Architecture and design by a talented, experienced architect and an interactive meeting of various ethnic minorities.
We are now very much looking forward to the 2017 themed year with yet another positive impact on events to be organised by us.
Many thanks to the organisers of Small Grants Scheme to help our communities in understanding each other by coming together and helping each other to live in harmony and peace within Scotland.
Deborah May & Justine Atkinson, Africa in Motion
Event: New Scots Menu, November 2016, Glasgow
Our event A New Scots Menu was a positive and pioneering example of ways in which Scotland's national identity can become one which celebrates and prides itself on its multicultural landscape. 'A New Scots Menu' celebrated the ways in which Scottish cuisine can adapt and develop with the arrival and integration of different multi-cultural communities. By curating a package of films that discussed transnational communities living across the world we were able to show through the event how we can share individual and collective stories from diverse cultures through moving image (overcoming language barriers) and provide a space where conversation can take place between different cultures.
Abdul Bostani, Glasgow Afghan United and Scottish Unity Football League
I am proud and honoured to be part of the themed year celebrating all of Scotland's communities—including our growing Afghan community. I am looking forward to participating in this great multicultural celebration where we showcase Scotland and its diversity.
Joanna Zawadzka, Polish Cultural Festival Association and Migrants Scotland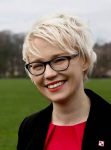 Diversity is the one true thing we have in common and it is something Scotland should be proud of and embrace it!
I am very excited about the Year of History Heritage and Archaeology and Scottish Winter Festivals 2017/18 which will provide many opportunities for all of us to come together and celebrate and share each other's cultural heritage.