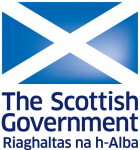 Many of you will already be aware of the Scottish Government's Themed Year programme and indeed have joined the celebrations in previous years. We are so fortunate in Scotland to have the most fascinating and inspiring history and heritage on our doorsteps, bringing the spirit of Scotland alive which is why the latest in the themed year series, 2017 has been designated as a year in which Scotland's history, heritage and archaeology will be showcased and celebrated with a programme of activity aimed at supporting and driving the nation's tourism and events sector. More about the Year and events and activities which are taking place can be found at https://www.visitscotland.com/about/themed-years/history-heritage-archaeology/
The Scottish Government's Themed Years Team would like to keep you updated of progress taking place throughout the Year and would also like to invite you to let them know of any activities and events you and your organisation are planning. Some highlights which are currently taking place include:-
You may also wish to attend some of the upcoming Signature or Partner Programme events:
European Pipe Band Championships (Partner Programme event) – 24 June – Grant Park, Forres – Thousands of pipers and drummers from far and wide, in over a hundred bands, will compete to be European Champions in their grade.  The event not only offers world class piping but a range of other entertainment and over a hundred retail stalls too.
The Weave Festival (Signature Event) – 1 -2 July 2017 – Paisley's International Festival of Weaving will reconnect the town's weaving heritage with its historic textile connections all over the world.  The festival will kick off with the Sma' Shot Parade on 1 July, an annual tradition that pays tribute to a significant 19th-century dispute between the weavers and their employers.
Purvai (Signature Event) – 1 August -31 August – The Purvai project takes place in Stornoway embraces traditional and contemporary art, music, textiles, literature, history and culture, charting areas of shared humanity between Gaelic culture and the Indian sub-continent and thrives on the exchange of artists and ideas.
Further details of all YHHA events can be found at http://www.eventscotland.org/events/. Or you may even wish to add your own event to the Partner Programme. To do so, please complete the attached form on the VisitScotland website http://www.eventscotland.org/funding/partner-programme-yhha/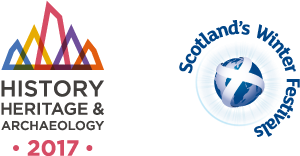 And finally… In addition to the funded programme delivered by BEMIS (https://bemis.org.uk/project/yhha/), multi-cultural communities are also at the heart of the wider celebrations of Scotland's Winter Festivals which mark St Andrew's Day, Hogmanay and Burns.Further information on the Winter Festivals is available at http://www.scotland.org/whats-on/winter-festivals and Scotland's multi-cultural communities are warmly invited to join the celebration. Funding will be available starting in August for community groups to stage events celebrating Scotland's Winter Festivals.
Please feel free to get in touch with the Themed Years Team (Stephanie.Bow@gov.scot) if would you like any further information on any of the above or if you would like to let them know of activities and events you are carrying out.